A Collective Sabbatical
The work we are engaged with through the Human Venture Institute and Human Venture Leadership is designed around a developmental logic to increase our ability to manage the species-level challenges. One glance at your news app provides an array of examples of the ecological, social and cultural challenges coming at us.
The Human Venture community is supporting individuals and groups to build adaptive capacities to do diagnostic and design thinking for our current and future challenges. Engaging in this kind of thinking requires a functional understanding of how capacities are constructed and the responsibility dynamics that drive the motivation that 'humanity can do better'.
Participants in our programs have been engaged in building these capacities through explorations that help them draw out the patterns of adaptive power and intelligence in human and life systems. We continue to dig into history, current events, cultural resources, shared and personal experiences to understand more about the kind of human and social development we are most hurting for.
With all of this in mind, we are excited to announce that we are pausing our current programming to create space for a "collective sabbatical" where we will be redeploying our energy towards a year focused on research, mapping and resource development.
But don't worry, we aren't going away! This year will be full of opportunities for you to engage in pilots and projects of various kinds led by different people in our community. Information on these developments will be shared on the Human Venture portal and events will be posted online and in the newsletter. Maybe you'll even feel inspired to explore and create something yourself! As a "collective sabbatical" we definitely invite you to come along with us.
Giving Thanks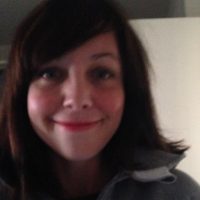 One major changes occurring is that Anna-Marie Ashton, our long-time guide, supporter, mentor, coordinator, cat-herder, manager, strategizer, encourager, nourisher, and so much more, will be moving on from her formal role with us. Words can't express the deep gratitude we feel for all that Anna-Marie has done for the Human Venture community over the past years. We are excited to have her remain part of our community and look forward to continuing to learn and explore alongside her as she takes on new ventures. Thank you Anna-Marie!
Please Stay Connected!
Please stay in touch with us through this exciting year. Keep an eye on the newsletter, our website, the portal and our social media to see what's happening. Give us a buzz at info@humanventure.com. We would love to hear from you!