Human Venture Leadership
---
Social change and community leadership are key areas of application for Human Learning Ecology. For almost two decades, we have been drawing on this discipline to provide a very different type of community leadership program in Alberta. Human Venture Leadership  aims to equip participants to navigate the frontiers of human and social development and develop the wisdom required to effectively navigate the challenges of the 21st century. Our 800+ alumni include representatives from the non-profit, corporate, government, and academic sectors.
You can't lead if you don't know where you are going, and you can't lead with wisdom unless you understand what real human progress is, and what it isn't.
Systemic-Adaptive Capacities
What we're really hurting for at this point in history are leaders with insight, foresight and wide-sight – the kinds of leaders that can help us identify and prepare for the most significant threats and opportunities coming our way (especially those challenges that most of us don't see, understand, or care about yet). This is essentially the function of leadership. Systemic-adaptive leadership is critical to helping groups and communities move forward in increasingly effective and adaptive ways.
Leaders serve to guide, strengthen and extend a group's capacity to effectively respond to existing and emerging opportunities and threats.
The way that individuals, organizations, and societies define progress or success in smaller frames of action can be highly maladaptive in the greater scheme of things. We see this in any example where short term gains actually cause bigger, long-term setbacks, or when the strategy we use to solve one problem creates an even bigger set of problems. As humans, we are very good at positioning ourselves within smaller frames of action, but exceptionally bad within larger frames. Wise leadership is about understanding those larger frames of action.
Threats and opportunities are emergent; without adequate foresight and ongoing learning and development, communities can be blindsided by emerging threats and unprepared to seize opportunities as they arise. Effective leaders serve to strengthen the group's capacity to meet the most significant challenges in their path.
While systemic-adaptive capacities such as strategy, innovation, systems thinking, resilience, and ethical capacity are highly valued in our society, they are in limited supply. Human Venture Leadership helps participants to begin the process of developing these capacities, providing the maps, tools, and ongoing support for a life-long learning journey. By strengthening the capacity of leaders to learn, think, care and act in systemic-adaptive ways, we strengthen the capacity of organizations and communities to meet the most significant challenges and opportunities facing them.
Since 2000, as Leadership Calgary and Leadership Edmonton, we have delivered programs that aim to equip participants to navigate the frontiers of human and social development. Leadership Calgary and Leadership Edmonton merged in the fall of 2015 and launched the new charitable non-profit organization called Human Venture Leadership. Today, Human Venture Leadership offers introductory workshops, alumni learning opportunities and other events. Sign up below for our newsletter, event and program announcements.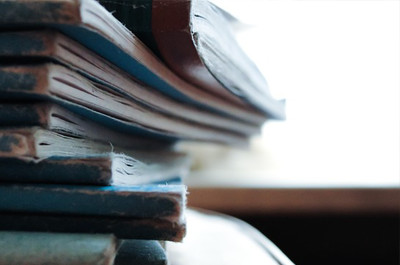 ---
Introductory Workshops
---
Join us for an introduction and exploration of the leading edge of human and social development.
---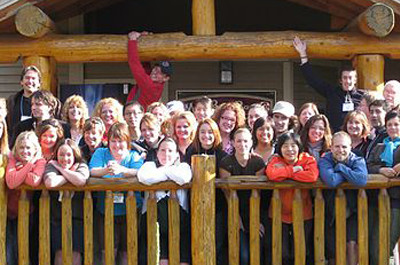 ---
---
Alumni Program
---
Explore the leading edge in various disciplines or lines of inquiry.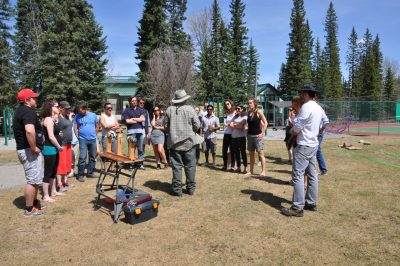 ---
Events
---
Want to learn more about the Human Venture community, our programs and opportunities for learning? Join us at an upcoming event.
For program events and updates
sign up for our newsletter.
Questions and inquiries
about our program?
---
Contact us